The Public Archive of the State of Rio de Janeiro (APERJ)
---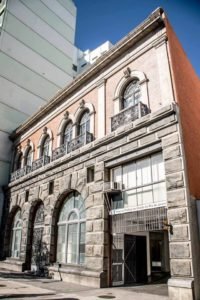 The Public Archive of the State of Rio de Janeiro is the body responsible for the management, storage, preservation and dissemination of documents produced by the state government. Created in 1931, the APERJ aims to guarantee full access to information intended to support public administration, citizens in the defense of their rights and to promote the production of scientific and cultural knowledge.
The collection originates in the executive bodies of the state of Rio de Janeiro and in private collections and archives. This collection consists of written documents, maps, photographs, sound and audiovisual recordings of extreme relevance for the study of the history and society of Rio de Janeiro from the second half of the 18th century that constitute an invaluable historical heritage for the country.
The practical work of MANOS A LA OBRA in the APERJ is of great importance for the institution since it is an opportunity to have experts from various institutions, states and 17 countries in Latin America, the United States, Canada, Portugal and Spain to develop actions of preventive conservation and preservation of the collection, thus allowing the proper treatment of documents and contributing to their availability to be consulted by the public.