APOYOnline – the Association for Heritage Preservation of the Americas – is excited to present the second edition of "APOYOnline & Friends: A Masterclass Series," fundraising events to support our November 2021 Student Conference in Heritage Preservation. This class, Leadership and Advocacy for Cultural Heritage Professionals, will take place on June 26, 2021 from 10am-1pm EST and costs $75 (USD).
The class will be taught by a group of accomplished leaders in the field: Debbie Hess Norris (Director – Winterthur/UD Program in Art Conservation), Bob Norris (International Expert in Leadership), Sarah Staniforth (President Emeritus IIC), Margaret (Peggy) Holben Ellis (Former AIC president), Amparo Rueda (APOYOnline President) and Beatriz Haspo (APOYOnline Executive Director). Each expert will share experiences and advice concerning leadership in the heritage field before breaking into smaller breakout sessions that aim to foster closer connections between participants and instructors, so space is limited.
We are very grateful to all the instructors, who are generously donating their time in support of this fundraising initiative.
This Masterclass will be presented in English with instructional material provided in Spanish and Portuguese.
Help APOYOnline support the future of heritage preservation and take advantage of this unique opportunity to strengthen your leadership and advocacy skills!
Deadline for registration: June 20
Register and pay here.
---
Instructor Bios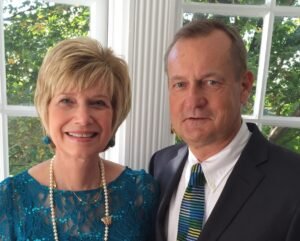 Bob Norris
Bob's expertise is focused on Business Transformation & Leadership Agility. He has been an Executive Leader Coach for senior leaders and "leaders-in-training." Bob has consulted in areas related to Leadership: strategy development, organization change management/communication, teamwork, and business transformation. He worked as a Senior Director for large consulting firms. Bob was Senior Vice President for a Fortune 100 Insurance Company. He is currently an Executive Director of a non-profit for youth development.
Bob has consulted with cultural heritage organizations: J.P. Getty Museum's Conservation Institute; Winterthur Museum; the Decorative Arts Trust on leadership, teaming principles, and strategy development. He has also co-led a 3-day Leadership Seminar for Art Conservators at Winterthur and presented at numerous workshops at AIC and IIC Conferences.
He has a Master's degree concentrating in Organizational Behavior. Bob lives in Wilmington, DE. He and his wife, Debbie Hess Norris are proud grandparents of five grandchildren.
---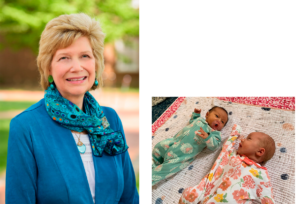 Debra (Debbie) Hess Norris
Debra (Debbie) Hess Norris is Chair of the University of Delaware (UD) Department of Art Conservation, Director of the Winterthur/UD Program in Art Conservation, and Professor of Photograph Conservation She graduated with a BA degree in chemistry, art history, and studio art (1977) and MS in conservation (1980) from UD. Since 1985, Norris has authored more than 45 articles/ book chapters on the care t of photographic materials, emergency response, ethics, advocacy, and conservation education; and taught 160+ workshops and seminars worldwide. With Jennifer Jae Gutierrez, she co-edited – Issues in the Conservation of Photographs – published by the Getty Conservation Institute (2010).
Norris was the chair of Heritage Preservation (2003- 2008) and president of the American Institute for the Conservation (1993-97). She has served as president of the Conservation Center for Art and Historic Artifacts Board (CCAHA), US UNESCO commissioner, and project director of The Andrew W. Mellon Collaborative Workshops in Photograph Conservation. Norris co-led the Middle East Photograph Preservation Initiative (MEPPI) with the Arab Image Foundation, The Metropolitan Museum of Art, and the Getty Conservation Institute. With Nora Kennedy, Bertrand Lavedrine, and other colleagues she launched a photograph preservation training initiative in Sub-Saharan Africa. Norris helped to develop the Iraqi Institute for the Conservation of Antiquities and Heritage (IICAH) in Erbil, Iraq, now led by the Smithsonian Institution, where more than 200 Iraqi heritage professionals have been trained in basic preservation techniques. She has worked with APOYOnline to develop workshops in Colombia, Cuba, and Brazil for participants across Latin America.
Norris is grateful for her board service, including the Historically Black Colleges and Universities (HBCU) Library Alliance, Alliance for HBCU Museums and Galleries, Foundation for the Advancement in Conservation, CCAHA, American Friends of the National Gallery of Denmark, and the University of Delaware, as well as many advisory councils, including Our World Heritage.
In 2002, Norris was inducted into the University of Delaware's Alumni Wall of Fame. She has received the AIC Rutherford John Gettens Merit Award for outstanding service (1998), the Sheldon and Caroline Keck Award for excellence in the education of conservation professionals (2004), the AIC University Products Award for distinguished achievement in the conservation of cultural property (2008), and the College Art Association/ AIC Award for Distinction in Scholarship and Conservation (2016). In May 2018, Norris was named a Francis Alison Scholar, UD's top faculty honor.
Outside of conservation, Norris has served UD as an interim associate dean for the arts, the humanities, social sciences, and graduate education and as vice provost for graduate and professional education (2008-10).
---
Margaret (Peggy) Holben Ellis
Margaret (Peggy) Holben Ellis completed her graduate studies in art history and conservation at the Institute of Fine Arts, New York University in 1979. In 1977, she joined the Paper Conservation staff at the Metropolitan Museum of Art where she remained full-time until 1987 when she was appointed Sherman Fairchild Chairman of the Conservation Center, Institute of Fine Arts, New York University.
Recently retired, she is currently the Eugene Thaw Professor of Paper Conservation Emerita and continues to teach the conservation treatment of prints and drawings, as well as technical connoisseurship for art historians. In 1998, she was invited to plan the facilities and programs of the Thaw Conservation Center at the Morgan Library & Museum and served as the Center's first Director until 2017. She is a Fellow and former President of the American Institute for Conservation (AIC), a Fellow and past Council member of the International Institute for Conservation of Historic and Artistic Works (IIC), a former Board member of Heritage Preservation (HP), and a certified Conservator/Restorer of the Institute of Conservation (ICON). Awards include the AIC Rutherford John Gettens Merit Award, 1997, the AIC Sheldon and Caroline Keck Award, 2003, and, from the American Academy in Rome, the first Rome Prize (1994) to be awarded to a conservator. In the Fall of 2015 she was a Getty Conservation Institute Scholar in Residence. She has published and lectured on artists ranging from Raphael, Titian, and Leonardo to Pollock, Samaras, and Lichtenstein. Her research on artists' materials and techniques is similarly wide-ranging and encompasses Day-Glo colors, Magic Markers, and Crayola crayons. She served as Editor for Philosophical and Historical Issues in the Conservation of Works of Art on Paper, published in 2014 by the Getty Conservation Institute. The 2nd edition of her book The Care of Prints and Drawings appeared in 2017.
---
Sarah Staniforth, CBE
Sarah Staniforth is a Trustee of the Science Museum Group, English Heritage Trust, the Hunterian Museum at the Royal College of Surgeons, Pilgrim Trust, Landmark Trust and the Holst Birthplace Museum. She is a Professor in Practice at Durham University, a member of the Westminster Abbey Fabric Commission and the Gloucester Diocesan Advisory Committee. She is a Fellow of IIC, the Society of Antiquaries and the Royal Society of Arts. Sarah is President Emeritus of IIC (International Institute for Conservation of Historic and Artistic Works) following six years as President from 2013-2019. Sarah was awarded a CBE (Commander of the Order of the British Empire) in 2015.
Sarah held a number of roles at the National Trust from 1985-2014 including Museums and Collections Director, Historic Properties Director and Head Conservator. She continues as a Director of the National Trust Historic House Hotels. She worked in the Scientific Department of the National Gallery from 1980-1985.
Sarah was educated at Oxford University where she was awarded a BA Hons in Chemistry, and the Courtauld Institute of Art, London where she received a Diploma in Easel Paintings Conservation. She has written and lectured extensively on conservation in museums and historic buildings and has a particular interest in preventive conservation and environmental sustainability as well as leadership in museums and heritage organisations.