Grants for AIC meeting in 2022 in collaboration with APOYOnline.
Deadline to apply: September 17.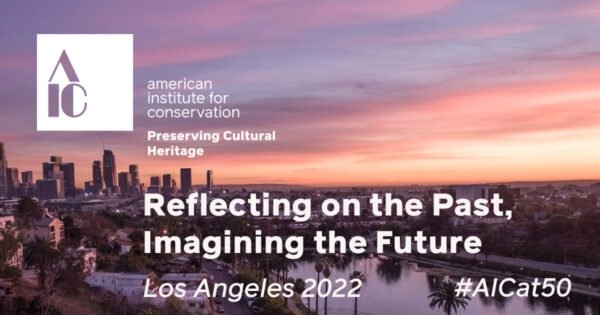 You can download the announcement here
2022 FAIC Latin American and Caribbean Scholarships to Attend the AIC Annual Meeting in Los Angeles, California, USA
The 50th Annual Meeting of American Institute for Conservation (AIC) will be held at the Westin Bonaventure hotel in Los Angeles, California, U.S.A. May 13 – 17, 2022. Visit
https://www.culturalheritage.org/events/annual-meeting for meeting details.